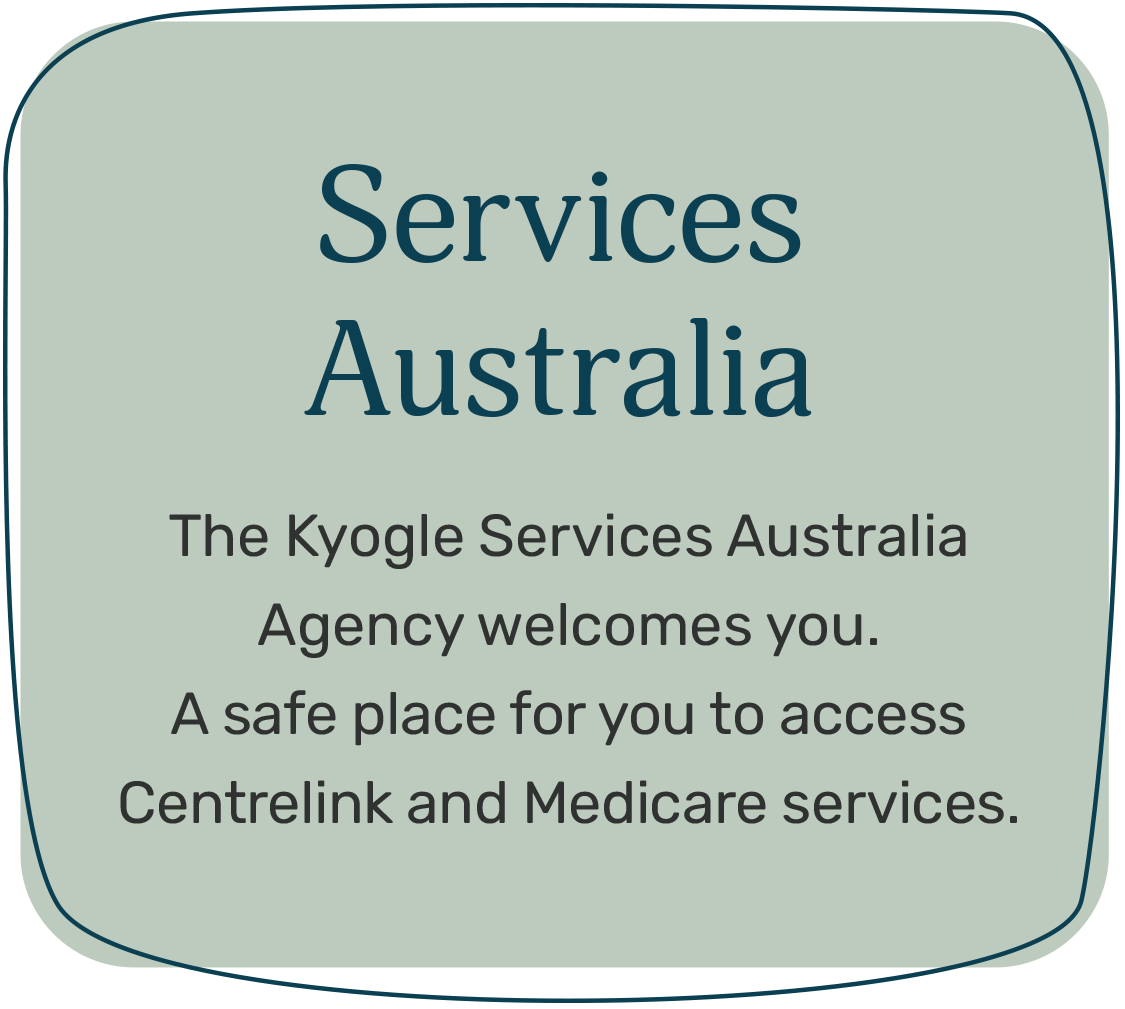 The Kyogle Services Australia Agency is situated at 8 Geneva Street within the Kyogle Family Support Neighbourhood Centre building.
We are open Monday to Friday from 9AM till 1 PM.
We offer a myriad of services, but as we are only an agency we cannot access customers'
details so therefore sometimes customers will have to go to an actual service centre in
either Casino or Lismore.
How can we support you?
We can assist with reporting, on-line claims, printing forms, faxing and up-loading documents, and we also have phones for customers to use to talk to someone at Services Australia. We can help customers set up and access their myGov accounts to use for Centrelink and Medicare.